Book Synopsis 
Four simultaneous plane crashes. Three child survivors. A religious fanatic who insists the three are harbingers of the apocalypse. What if he's right?
The world is stunned when four commuter planes crash within hours of each other on different continents. Facing global panic, officials are under pressure to find the causes. With terrorist attacks and environmental factors ruled out, there doesn't appear to be a correlation between the crashes, except that in three of the four air disasters a child survivor is found in the wreckage.
Dubbed 'The Three' by the international press, the children all exhibit disturbing behavioural problems, presumably caused by the horror they lived through and the unrelenting press attention. This attention becomes more than just intrusive when a rapture cult led by a charismatic evangelical minister insists that the survivors are three of the four harbingers of the apocalypse. The Three are forced to go into hiding, but as the children's behaviour becomes increasingly disturbing, even their guardians begin to question their miraculous survival…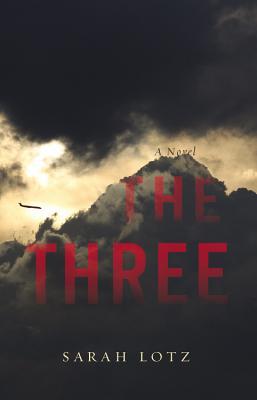 My Thoughts
The Three by Sarah Lotz was a very enjoyable read. The premise was interesting, four planes simultaneously crash in different corners of the world and the only survivors are three children. I enjoyed the multiple viewpoints and mediums that were used to tell the story. Part news reports, part interviews, and part personal narrative, all woven together in a tale that made the hair on the back of my neck stand on end. Quite possibly the creepiest part of the book was the description of the Aokigahara Forest, Japan's infamous suicide forest. I still shudder when I think of it.
It took me longer than normal to finish this book because I kept going back and rereading certain sections. The Three is a wonderful example of how media reports can skew the actual events.
Were the events supernatural, extra-terrestrial, or a sign of the End Times? As I read I came up with several different theories, but I was very satisfied (and more than a little creeped out) with the ending. I certainly will not be traveling by plane anytime soon.